Community Action Committee for Southwestern Newfoundland, Inc.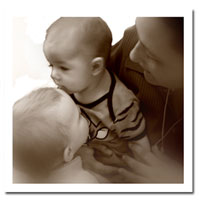 The Community Action Committee for Southwestern Newfoundland is a coalition of community partners and parents/caregivers of young children who are committed to providing community-based services and supports for children and families.  We offer a variety of programs and activities for expectant mothers, new mothers and their infants and young children from birth to six years and their parents/caregivers which helps to meet the health, social and developmental needs of young children and families. There is a network of  eight school and community based Family Resource Centres and four Healthy Baby Clubs and a variety of outreach programs throughout Southwestern Newfoundland.
For more information on these programs, please visit our Family Resource Center ("FRC") and Healthy Baby Club ("HBC")  pages or visit our Directory page for contact details.