Adult Basic Education
Gone are the days of getting a job because of "someone you know," even "what you know," but more-often it is the "how you know it" that is important. With competition higher and employment opportunities lower, a high school diploma is essential.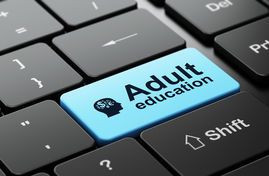 Adult Basic Education (ABE) is a provincial program for adult learners and is made up of three levels: Level I refers to basic literacy and roughly equates to K-6; Level II is considered equivalent to grades 7-9; Level III corresponds to grades 10-12 and requires the completion of a minimum of 36 credits in order to graduate.
Funded by the Department of Advanced Education, Skills & Labour, in 2004 CEN opened its doors to adult learners looking for assistance with their basic literacy learning. Since then, it has gone on to offer an e-learning class on the Northern Peninsula.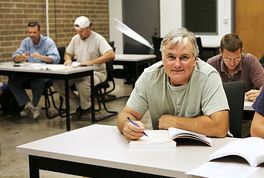 Students are offered customized programs, assistance with reading and writing, friendly and supportive learning environment and the small classroom size allows one-on-one hands on assistance.
If you or anyone you know is interested in building your literacy skills and would like more information on our ABE program, check our directory, click here.