Youth Outreach Worker
Recognizing a need for prevention, promotion and intervention supports for youth, the Early Intervention and Outreach Youth Worker (YOW) position was created under Western Health's Poverty Reduction Strategy.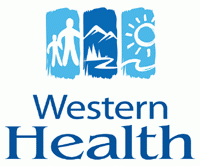 Collaborating with community agencies, the main objective is to reduce the harms associated with youth substance use and ultimately to keep them attached to the education system.
In 2011 CEN partnered with Western Health in this initiative offering to house the Youth Outreach Worker, enabling community openness to the services being offered to:
Youth between the ages of 12-29.

Parents of youth & other family members who are concerned about their teen.

Schools & Community Groups to support presentation & program delivery on a variety of topics.
The Youth Outreach Worker offers:
Confidential support for youth ages 12 to 29.

Someone to listen to your interests & concerns.

Someone to present recreational & social programs:

Girls Circle

The Council (Boys)

Helping Skills Training Program

Strengthening Families for Parents & Youth (12-16)

Peer Mentoring Program

Recreational Opportunities

Safer Grad Kits

& More

Someone to help get the service you need & connect to other supports.

Click the link for Bridge the Gapp

Someone to talk to about: