East meets West with Regional Workshops
Memorial University's Harris Center held a two-day session offering opportunities for information sharing and further projects in the Southwestern Region.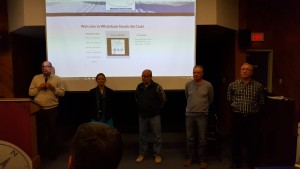 Tuesday evening, Oct. 25, 2016, set the foundation for the regional workshops to follow the next day. The Harris Center held a public policy forum with panelists offering stories from Southwestern NL. With the theme, "Toward Thriving Rural Regions" p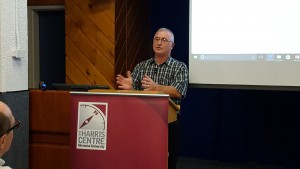 anelists, Dr. Kelly Vodden, Peter Sutherland, Greg Noonan and Mark Felix shared their experiences, professionally and personally living and working in rural Newfoundland and Labrador.
Following the forum, the next day, over 50 registered attendees participated in a full-day workshop session.  Those in attendance included federal, provincial, municipal government workers, College of the North Atlantic,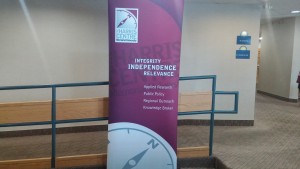 Memorial and Grenfell staff and students along with several community agencies. With this many different perspectives in the room, it was destined to be a day full of interesting information sharing.
During his greeting and welcome, Stephenville Mayor Tom O'Brien spoke of how "partnerships are the way of the future." With Bojan Furst of the Harris Center adding that partnerships offer opportunities. "If you can ask it as a question, you can find someone who can probably offer an opportunity." 
Wendy Brake with ARCO and RDEE, offered a profile and priorities of the region, with a snapshot of Economic Zone 9. With that she mentioned in 2011, 21,000 people resided in the area with 5.25% working at home and 4475 people collected employment insurance in 2015. Education wise, in 2011 36.9% of those 13 and up did not hold a high school diploma, while in 2013, 10.5% aged 25-64 held a degree. She also noted that those working in Zone 9 earned an income significantly less than the provincial and national average.  For more statistics on Economic Zone 9 check out Community Accounts.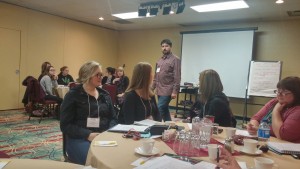 With ample opportunity for information sharing and networking, participants chose one of three breakout sessions. These sessions included: Community Partnerships; Tourism Development and Youth Employment and Engagement.
Following the sessions, reports were made in the larger group settings with challenges and opportunities identified and next steps mapped.
Mike Clair, with the Harris Center thanked everyone in attendance for their contributions and time and ended with a commitment for follow-up from Memorial with a concrete action plan to many identified.