Milk: Born into This World
"Newfoundland and Labrador reports the lowest rates when it comes to Breastfeeding!" That was one of the messages reported by Lesley French, Regional Nutritionist with Western Health during the Community Screening of Milk: Born into this World held last evening at the Stephenville High School. She added that although, the Newfoundland and Labrador provincial government has committed to increasing the rates by 7% by the year 2025, "we will still be the relatively lower than the other provinces and territories."
M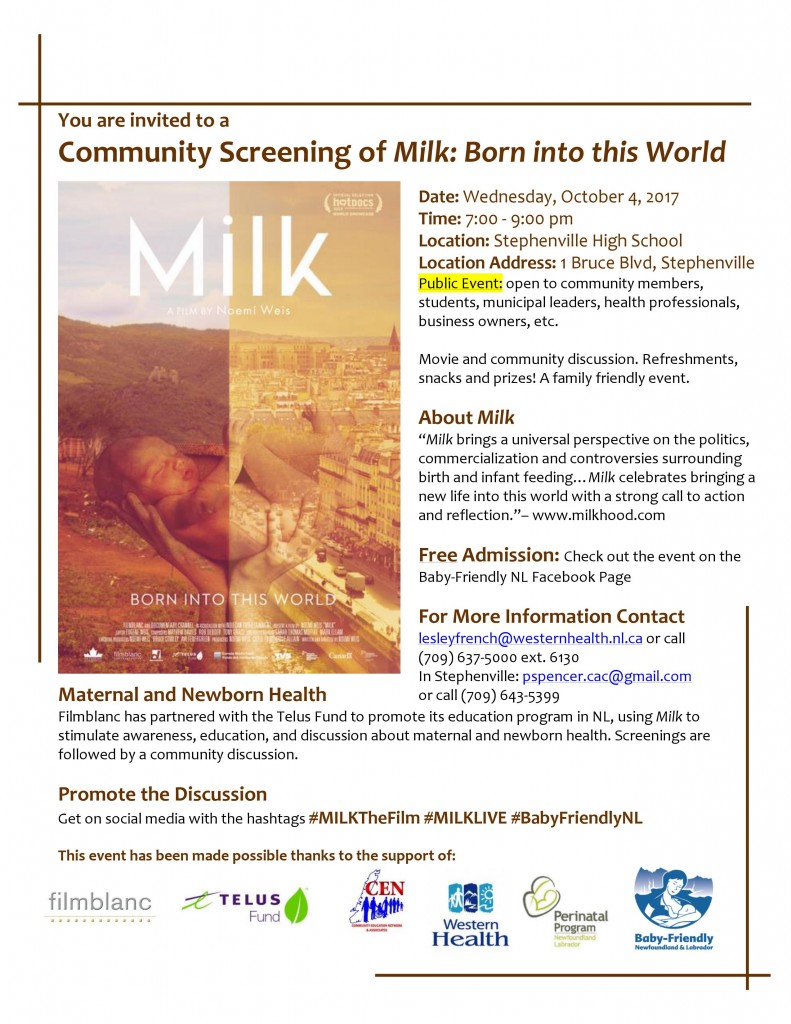 ilk: Born into this World, a film by Noemi Weis, takes a deeper look into the beneficial world of breastfeeding. "Through an intimate and artistic lens, Milk brings a universal perspective on the politics, commercialization and controversies surrounding birth and infant feeding over the canvas of stunningly beautiful visuals and poignant voices from around the globe. Inspiring, informative, provocative and sensitive, Milk celebrates bringing a new life into this world with a strong call to action and reflection."
Community screenings of Milk are scheduled across the province with hopes to bring light and knowledge to new and expectant moms of the benefits of breastfeeding.
The organizing committee felt that with this being Breastfeeding Week, it was the perfect time to show Milk and continue a conversation on the topic.
Prior to the movie start, a short video of Canada's First Lady, Sophie Trudeau brought her message of encouragement and support of the Milk Educational Program to those in the room. Following the movie, the discussion centered around offering support and how best to get everyone on the same level when it comes to breastfeeding. Several women attending, knowledgeable breastfeeding moms, spoke of their own experience and how often times shame and guilt is brought with it. Recounting stories of feeding in bathrooms or in private so that others wouldn't be uncomfortable. Mari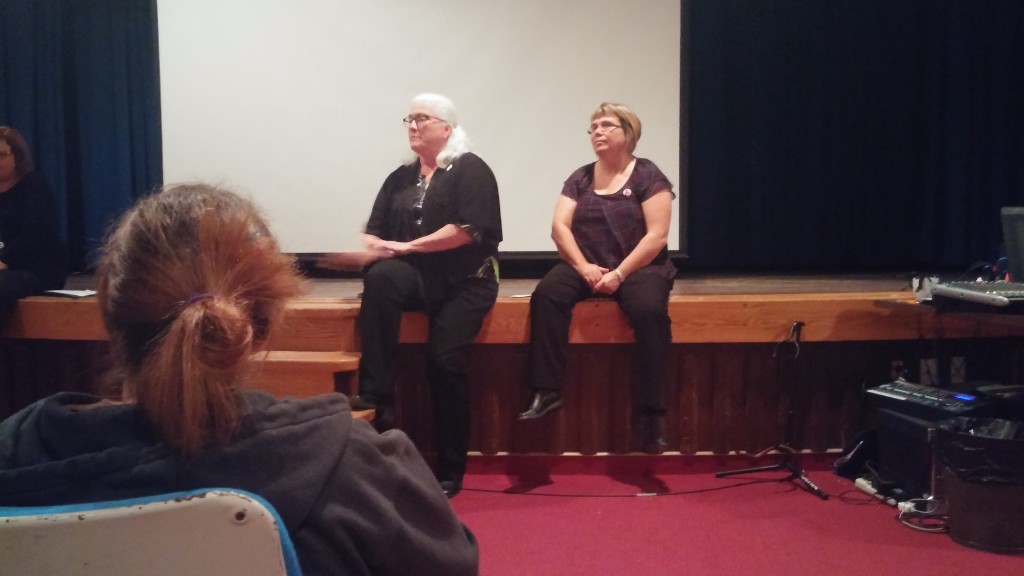 e Budden,  Community Health Nurse, spoke of how quickly her doctor talked her into switching from breastfeeding to bottle feeding when her daughter was an infant, speaking of the lack of knowledge then and how it different it is today.
The conversation continued among smaller groups as each enjoyed refreshments and explored the resources, with many taking away information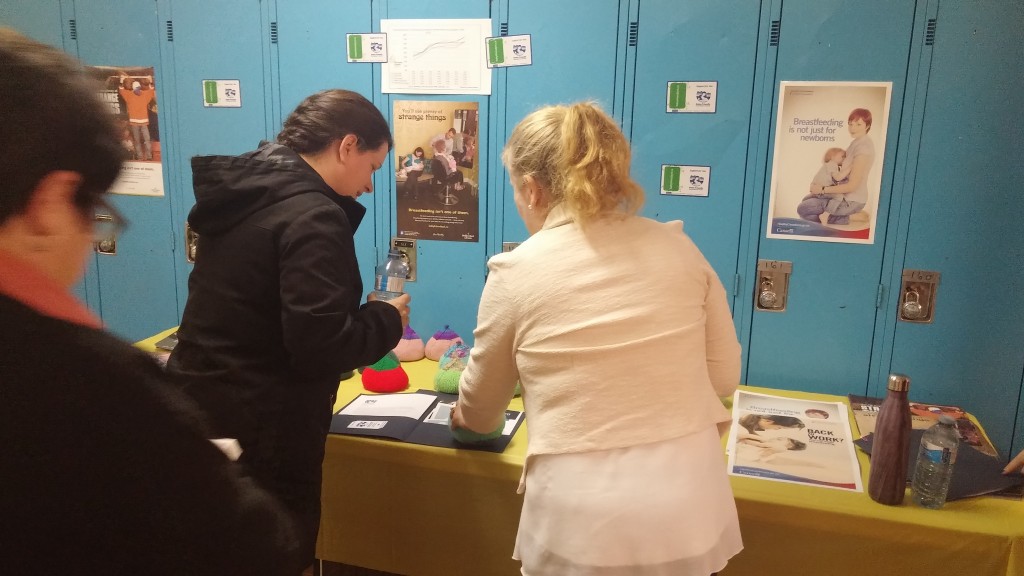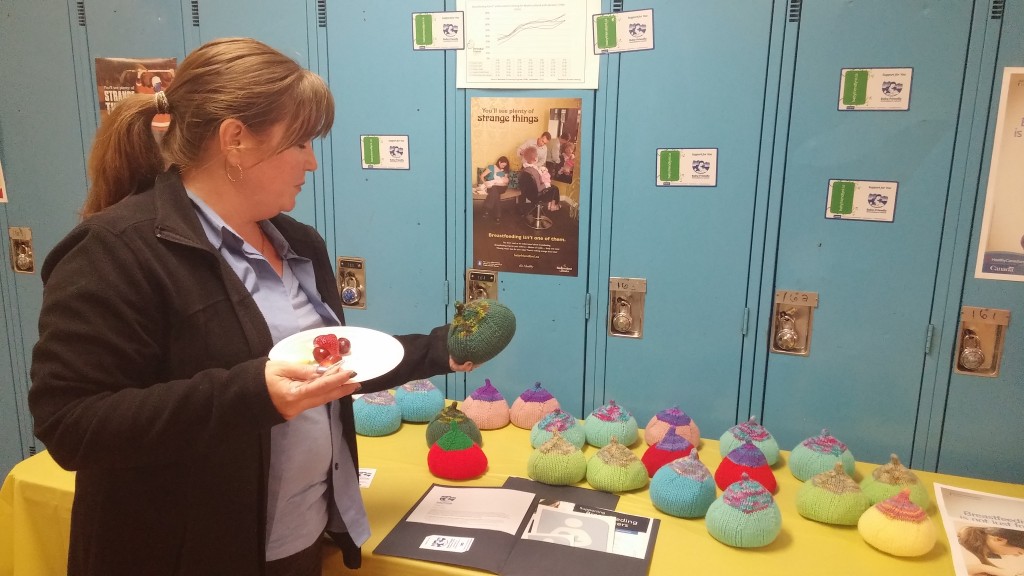 for family members and friends.
The Community Education Network, with the Healthy Baby Club, partners with the Primary Health to offer breastfeeding support, with programs and services for expectant and new moms. For more information , contact Sherry March, Healthy Baby Club Resource Mother at 709-643-5399.
Other sources of information can be found at Baby Friendly NL and Perinatal Program Newfoundland and Labrador.