TTW: A chance to Learn and Grow
Nearly 60 people gathered on Thursday, March 29, 2018 at the Stephenville Lions Club to celebrate the success and achievements of 12 adults who successfully completed the Transitions to Work program.
Employment Programs Coordinator, Corinne Tulk, welcomed everyone for attending and for their support to those being "celebrated today."
For the second year, CEN has hosted the pilot program, Transitions to Work. A partnership initiative of the Department of Advanced Education, Skills & Labour and the Community Education Network, it is aimed at individuals aged 19-45 who are seeking to improve or build upon their employment readiness skills.
During this 9 week program, participants enhanced their individual skill set while enhancing those necessary to be successful in today's workforce. Training included certification in Standard First Aid, WHMIS, OH&S, Fall Arrest, and Back Injury Prevention.  Local employers, community resource facilitators shared professional experiences on which participants could learn and grow.
Exploring employment and educational opportunities, each created a career action plan which will carry them forward building on the momentum that could not be ignored during today's celebration.
Participants, Darlene Marche, Alvina Cormier and Josh Noseworthy shared their own personal experiences of their short time in TTW. Emotionally Alvina spoke of how her life is changed because of the people and the program. How she plans to continue her education and to be a positive role model to her children.
During the final days leading up to the Closing Celebration, participants reflected on their time in TTW and how the program not only improved their employment skills, but how it has affected them personally. Some noted how they were uncertain as to what the program could offer them, but at the end, remarked how they are forever changed for the better; today they reported being more, "confident, excited, realistic, hopeful, motivated, energized, able, joyful."
Brandon Hynes, Program Coordinator and Joannie Coffin, Job Search Coach with TTW both noted the positive changes in participants remarking how for some, eye-contact and speaking out in class was a nerve-wrecking challenge, but today, that wasn't evident with each bounding forward to accept with pride and huge smiles their Completion Certificate.
As the official part of the event came to a close, all in the room enjoyed reflecting on their time in TTW with a fun capturing slideshow and the opportunity to make new memories with a colorful photo booth.
CEN would like to offer sincere thanks to all players who have played a role in another successful program.
If you or a family member would like more information on Transitions to Work or any of our employment programs, contact Corinne Tulk at  709-643-2247.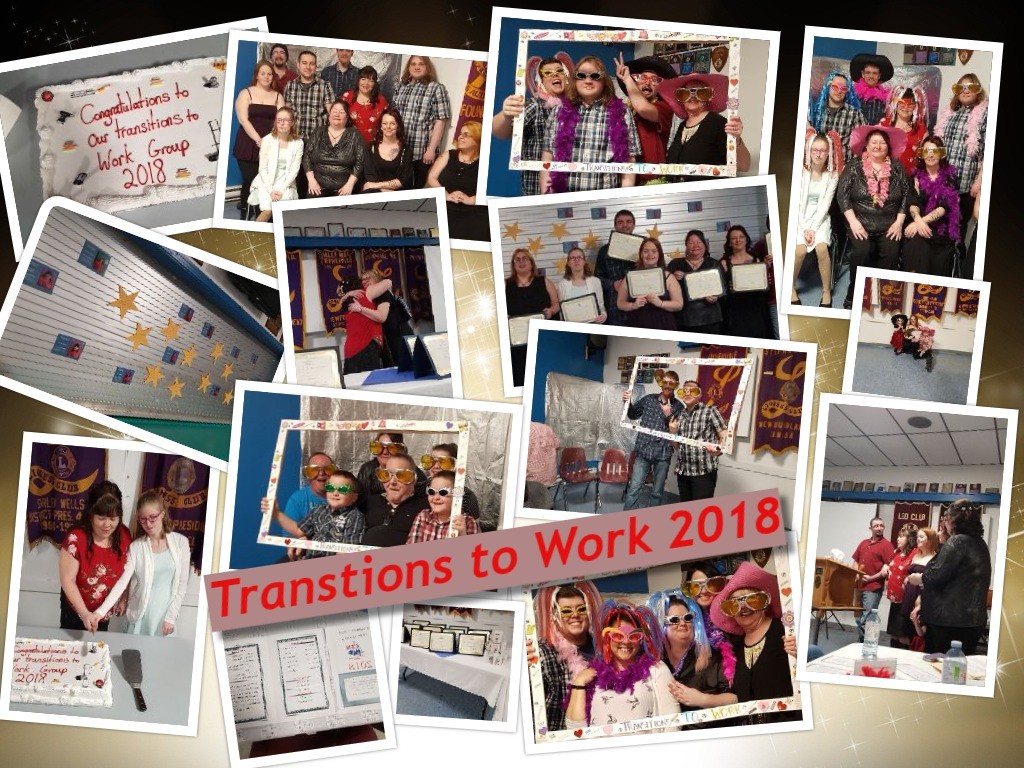 For more pictures check out our Facebook page!
–