Fighting Homelessness One Pancake at a Time
The NL Southwestern Housing Stability Initiative partnered with NL Housing & Homelessness Network and the Stephenville Lions Club to host the 9th annual Community Pancake Breakfast to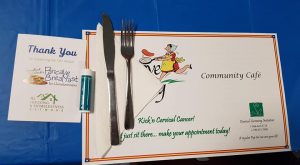 help fight homelessness.
While the weather served up cold and icy winter conditions, the Lions and volunteers inside the Stephenville Lions Den served up hot and delicious pancakes accompanied by a slice of Newfie Steak, baked beans and toast. Patrons helped themselves to hot and cold beverages while they waited only a moment to enjoy their hot breakfast served fresh in mere moments. At $7, the suggested donation, every plate ordered financially helped Karen's Place.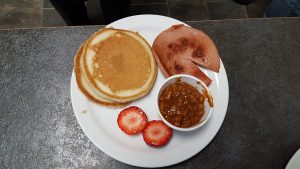 Located in the bottom of the BSG Women's Center in Stephenville, this transitional housing unit recently suffered a set-back when black mold was discovered and a large and costly renovation was required. All money raised from the annual 2019 breakfast will be donated to Karen's Place to help offset some of these costs in order to get the unit up and operating again.
Special thanks to the Stephenville Fire Department, NL Light & Power, Stephenville Mayor, Tom Rose and MHA John Finn's Assistant Erica McDonnell and all volunteers who helped in any and every way. Together we can do so much to help someone in need.
A collection of food items and monetary donations were also accepted for the Stephenville Emergency Food Bank.